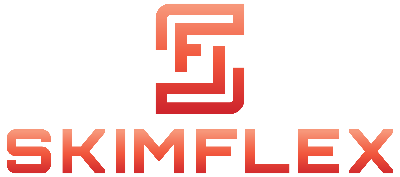 Slide 1 Heading
Lorem ipsum dolor sit amet consectetur adipiscing elit dolor
Slide 2 Heading
Lorem ipsum dolor sit amet consectetur adipiscing elit dolor
Slide 3 Heading
Lorem ipsum dolor sit amet consectetur adipiscing elit dolor
Introducing Skimflex: Unleashing Excellence in Plastering and Rendering Tools
When it comes to the world of plastering and rendering, there's one name that stands out among the rest: Skimflex. With a specialization in providing top-quality tools for the plastering and rendering trade, Skimflex has earned its reputation as a trusted brand offering exceptional products at down-to-earth prices. With over 30 years of experience in the industry, Skimflex knows precisely what tools plasterers and renderers need to achieve outstanding results.
Skimflex is committed to delivering excellence, and that commitment starts with the careful selection of the finest tools available in the market. Each tool is handpicked, ensuring that only the best quality tools make their way into the hands of professionals. Skimflex understands that professionals in the plastering and rendering trade rely on their tools day in and day out, and their success depends on the reliability and performance of those tools.
One of the flagship products from Skimflex is their range of skimming spatulas. Crafted with precision and expertise, these spatulas are designed to deliver smooth and flawless finishes. Whether you're working on a small-scale residential project or a large commercial undertaking, Skimflex skimming spatulas are the perfect companion for achieving professional results.
In addition to skimming spatulas, Skimflex offers a comprehensive selection of plastic trowels and floats. These tools are engineered to meet the specific needs of plasterers and renderers, providing versatility, durability, and comfort during use. With Skimflex tools in your hands, you can effortlessly tackle any plastering or rendering task with confidence and efficiency.
For those seeking the pinnacle of quality, Skimflex offers a range of stainless steel plastering and skimming trowels. Constructed from premium-grade stainless steel, these trowels are built to withstand the rigors of demanding projects while delivering superior performance. The ergonomic designs of Skimflex trowels ensure optimal control and comfort, allowing professionals to achieve precise and even finishes effortlessly.
Skimflex's commitment to the plastering and rendering trade extends beyond just spatulas and trowels. They provide a wide array of tools tailored to the unique needs of professionals in the industry. From mixing paddles and corner trowels to jointing knives and feather edges, Skimflex has every tool you require to excel in your craft.
When you choose Skimflex, you not only gain access to exceptional tools but also join a community of professionals who understand the value of quality craftsmanship. Skimflex takes pride in fostering long-lasting relationships with their customers by providing unmatched support and service. Their team of experts is always ready to assist you with any queries, ensuring that you have a seamless experience from purchase to application.
So, if you're a plasterer or renderer looking for top-quality tools that deliver outstanding results, look no further than Skimflex. With their expertise, dedication, and commitment to excellence, Skimflex empowers you to elevate your craft to new heights. Experience the difference with Skimflex tools and discover the true potential of your plastering and rendering projects.
Slide 1 Heading
Lorem ipsum dolor sit amet consectetur adipiscing elit dolor
Slide 2 Heading
Lorem ipsum dolor sit amet consectetur adipiscing elit dolor
Slide 3 Heading
Lorem ipsum dolor sit amet consectetur adipiscing elit dolor